"FOREX SUPREME ROBOT" can predict price movements a few seconds before they even happen!
It is not magic but an advanced IT technology that enables the Robot to "see" where the price is going; therefore you will always be on the right side of the market - on the winning side.
Exciting, isn't it? Imagine this is your own account where the "FOREX SUPREME ROBOT" is working on.
Nowhere else can you watch real-time trades happening at the moment they are placed and closed!!! It cannot be more exciting to see how money is made right in front of your eyes!
LIVE FX Trades - first time ever shown.

REAL Accounts, REAL Money, REAL People.

85-95% Accuracy - almost a "Holy Grail".

Limited Units available - only 250 in total.
A FEW WORDS OF INTRODUCTION
Hi, my name is Paul Kern.
Welcome to the exciting world of Forex!
Every day fortunes are made and lost on Forex. This way of investment is very attractive because you can make lots of money very quickly. Forex is a bona fide, legal way to make money. That said, you can also lose lots of money.
But Forex is not a gambling casino. In a casino, it's pure luck if you win or not – unless you are a high-stakes gambler playing cards where bluffing and other skills can be employed as we all know.
In Forex, if you gamble like in a casino, you will definitely loose. However, if you have the best Forex software like the "FOREX SUPREME ROBOT", you can win, but only if you play well and don't outright ″gamble″, but observe the market all the time.
This is a well-known and publicized statistic. And it's true! About 90-95% of the traders lose money on Forex, especially beginners. The reasons are manifold: greed, lack of Forex education, no consistent Forex system or strategy.
Usually no more complicated than going to Las Vegas all excited with some cash in your pocket and little common sense or skill in your head! The casino wins. You lose.
So why, when the odds seem against you, does Forex still attract so many new traders every day?
Because most people trust in their good fortune and are willing to take the chance for fast profits. But the veteran, experienced Forex trader does not compare himself with a gambler nor a Las Vegas casino person. For the experienced trader it's an art, skill, and with patience and with the "FOREX SUPREME ROBOT" a winning situation most of the times.
OTHER ROBOT PROMOTERS SHOW YOU "PAST" PROFIT PERFORMANCE ON THE PAPER, BUT NEVER REAL TRADES ON A REAL ACCOUNT WITH REAL MONEY.
Most Robots and programs being marketed and sold on the Internet, show you past results and also show you only the best performance! Not the "average". So their information is totally misleading to the average inexperienced Forex trader.
For example, they will isolate and highlight a specific 3 or even 6 consecutive months period that the Forex trading Robot made money. But they will not show you the rest of the year or
contiguous months when the Robot lost money!
Many Robot marketers say their Forex trading Robots work with all brokers and all currency pairs or other trading instruments in all market conditions.
Without going into the details of this flawed approach, believe me they both don't do this and it is inefficient, sloppy and unprofitable. However, my "FOREX SUPREME ROBOT" system works best with the two most common pairs – EURUSD and GBPUSD – and the spreads are very low with most ECN brokers, beginning from 0.5 pips.
The spread can be even as much as 3 pips, and the Robot can still make money, although best results are produced with fixed spreads of 1-2 pips. However, it is also possible to trade other pairs with low spreads, e.g. USDCHF, USDJPY, etc.,but best results are achieved with GBPUSD and especially EURUSD since most brokers have low spreads for this pair.
Allow me to introduce my latest and best Forex software created to help you make money through Forex faster, totally automated, working 24 hours a day, trading as you relax or rest. It is designed mainly for FX aficionados who have at least basic knowledge about Forex and have been trading already. Of course those who never traded before can buy it and with some instructions, use it perfectly as well.
There are some Forex trading Robots on the market – they usually sell for $100-$200 – and you will see them advertised all over the net nowadays. However, most automated Forex systems still lose money since there are many unpredictable market conditions that the authors of the program didn't foresee. It is similar to a programmed computer "chess player" that usually loses when playing a professional human chess player.
However, a Forex trading Robot has one big advantage. A ROBOT NEVER GETS TIRED. It can "run" 24 hours a day. And, doesn't "gamble". And doesn't get emotional. Never gets excited when it makes big trades, or annoyed when it makes small trades or loses! With a good system, let the Robot do the "manual" work.
Systems that always make money – regardless the ups and downs of currencies, conditions and market fluctuations, are called "Holy Grails". Easy to fantasize about, hard to get one that in fact does this and brings you the pot of gold at the end of the rainbow. So don't be misled by all the "hype" you hear. Most systems are not Holy Grails and for even the trader with great experience and finesse, there is always lurking the "risk factor"!
My "FOREX SUPREME ROBOT" is designed to remove the "risk factor", the fear of losing and the fact of losing. Stay relaxed. Use the "FOREX SUPREME ROBOT" on your platform and lie on the bed and watch a movie. Or lie on the beach and read a book and log in to see how your "FOREX SUPREME ROBOT" is accruing you trade profits.
In Forex terminology the method which the "FOREX SUPREME ROBOT" uses is called "scalping". It's 100% legal, and and often used by experienced traders to make money by taking a few pips profit at a time.
My scalping method allows mainly profitable trades to be open since the Robot "knows" the direction of the price movements within the next few seconds. The question is only "how much" it makes. Sometimes only 1 or 2 pips.
But occasionally even 10 or 20 pips in just 1-10 up to 60 seconds. So watch the trades carefully, since you might even not notice them! So fast is the "FOREX SUPREME ROBOT". "To read more, click here..."
Very good Question! Why should you buy my EA, and not the other ones, much cheaper?
Consider this:
Most EAs are based on indicators, time-frames, trends, etc. which are very unreliable, it's pure guessing, that's why most of them lose.
"FOREX SUPREME ROBOT" compares prices in real-time and knows the price movements within the next few seconds. So it doesn't need to guess, it knows the price before it opens the trade.
Most EAs have very low Take Profit and very high Stop Loss. "FOREX SUPREME ROBOT" has very high Take Profit and very low Stop Loss.
Most EAs keep trades open for a long time, a few hours or days hoping the price will go in their favor, but it usually doesn't. "FOREX SUPREME ROBOT" keeps the orders open usually for 5-30 seconds and closes them with profits. It doesn't hope, it knows.
Most EAs require high deposit of $5,000 or more and bust it sooner or later. With the "FOREX SUPREME ROBOT" you can start as low as $47 and grow your profits parabolically; see the accounts on the website.
So you can get a cheap EA for $47, deposit $5,000 and lose almost everything, or you can buy the "FOREX SUPREME ROBOT", deposit $100 or $250 and make much money very fast. The choice is yours!
You go with the crowd, you lose like the crowd!
CHECK OTHER ACCOUNTS
I will show you the "FOREX SUPREME ROBOT" performance with different Brokers and Settings.
Sometimes you can get hundreds of trades a day, sometimes just a dozen, or only a few per day. However, as long as on the average you can get more positive than negative trades in the long run, you will be on the winning side. Just a matter of finding right brokers and parameters.
Some brokers are easier, some tougher, some almost impossible.
However changing different parameters, trading only EURUSD or only GBPUSD, only SELL or only BUY or trading only at Economic News times you will be able to increase your profitability. Nothing is really impossible!
Forex requires hard work and patience to be successful. However, when you succeed you can expect high returns on your investment.
Not only it can analyze prices on many markets and with "Swiss-watch" precision open and exit trades making a few pips profit, but it can "THINK".
It cannot be easily cheated by brokers, it will not lose your money, it will stop trading when it finds that there is something "suspicious" on the market or the brokers are trying to manipulate the prices. It's really a Genius and it is the best Forex software ever created.
It doesn't guess, it doesn't assume. It simply "KNOWS" how the prices are going to behave, that's why it is very different from all other Robots sold on the Internet which try to "predict" the prices and most of the time they do it wrong. The "FOREX SUPREME ROBOT" is an intelligent Forex EA.
Below is a screenshot with the actual Robot you will get after the purchase. So here you can see how this "Money Making Machine" really looks like:
You will be surprised how good and precise it is.
NEW VERSIONS OF THE "FOREX SUPREME ROBOT"
When I first created the Robot it was quite simple and worked perfectly, but only with a couple of "easy" brokers. This was Version #1.
Then I tried new brokers and created a better version which worked with most "regular" brokers, Version #2.
However, there were still some "tough" brokers that required additional changes in the program, so I created Version #3.
However, it worked only with a couple of those "tough" brokers.
Next step was Version #4, which could make profits with ECN brokers.
Then there was Version #5 that was even even better and faster. It had some UNIQUE parameters like "Automatic Order Size Increase", "Trading Times", and "Maximum Spread".
In May 2013 Version #6 was released. A few new parameters have been added which made the Robot even more profitable and are responsible for lower number of losses as well, e.g. "Max Lost Positions", "Min Time Between Orders", "Lag Detection" (built-in function) responsible for detecting a "FALSE FEED", when the broker's prices are different then the real market prices, etc.
On the other hand we removed a few parameters that were seldom used and didn't have much influence on the Robot performance, so the speed of the Robot has been increased 2-3 times. Also there are many new features hidden inside the Robot code to cope with many problems that brokers have like freezing the platform, slippage, etc.
In March 2014 based on our own experience and trading results as well as following many requests of our clients we added a few unique revolutionary parameters that make the Robot one of the best Forex trading tools on the market, both for beginner and advanced FX Traders.
Let me introduce you to the new Version #7 of the "Forex Supreme Robot". Among others it has the following new parameters and functions:
Close Only Positive Positions - the Robot avoids closing negative positions and will wait till a profit is made before it exits a trade.
Opposite Trades - if you get negative orders, you can reverse them from Buy to Sell or vice versa.
Those two parameters are very unique. If there are losing trades, you can reverse orders or wait till they bring profits!!! So theoretically, you can always win!!!
Pending Orders - with some ECN brokers where the Stops Level is zero, Pending Orders work much better than Market Orders, since they are not requoted.
Trading Periods - you can set up 3 periods when the Robot executes trades, thus making more profits during high market volatility.
So the new version became even faster, has less losses and is easier to operate, especially for the beginner traders. Now the new Version #7 is more user friendly.
The Security has been substantially improved, so only those who bought the original "FOREX SUPREME ROBOT" will be able to use it and enjoy the profits it makes on REAL accounts with ECN and other brokers. Check the "ECN Version" page for the new version performance.
Me and my programmer are still trying to improve the Robot all the time. Whenever I have new ideas how to increase profits or make it more "broker-friendly" so it works even better with a higher number of MT4 brokers, we try to implement them immediately and send those updates to those who bought the Robot so they can make even more money.
Whenever a new version is released you will get it free of charge for lifetime usage.
Everything you need to get started.
Reasons to use Forex Over Drive
Forex Supreme Robot Gives You:
| | |
| --- | --- |
| | Customizable settings: Change Stop Loss, Take Profit, and Trailing Stop as Desired. |
| | No need for a huge minimum deposit! Start with as little as $150! (Forex Over Drive will work with any amount of money). |
| | Setup in less than 5 minutes! |
| | Designed to trade on any currency pairs! |
| | Works on the popular MetaTrader 4 Forex Platform |
| | 100% automated, hands free: requires absolutely no human intervention |
| | Protects your trading capital while providing a consistent income |
| | Requires no decision making whatsoever |
| | Has built-in money management feature to ensure safe trading |
| | Great for all traders, from novice to experienced |
| | No prior Forex experience or knowledge required |
| | Risk-free! 60-day money back guarantee included. We are that confident that this product will produce results. |
| | User friendly manual explaining how to use Forex Over Drive to gain maximum profit. |
| | Tested in ALL market conditions |
| | 24/7 Customer Support: Our response time is exceptionally fast. |
You can Download, Install, and Use Forex Supreme Robot during you next trading session.
Forex Supreme System.
The complete Forex Supreme Robot ready for quick-installation comes with a quick-install wizard that will walk you through the simple install and configuration process. No additional skills, tools, or downloads are required. Just double-click the wizard, and let it do the rest!.
Access to Members-Only Area.
You'll have complete access to all Forex Supreme Robot files and documentation from our exclusive member area. From there, you can download files, contact our support team, and review our easy tutorials.
Forex Superme Robot Strategy Guide.
We've included a detailed guide that will walk you through the best techniques for setting up and using Forex Supreme Robot. We'll show you how to maximize the performance of Forex Supreme Robot with our informative Quick Strategy Guide.
No-Questions-Asked 60-Day Money-Back Guarantee.
We'll assume all of the risk! Use Forex Superme Robot for 60 days, and we'll promptly refund your investment if you decide it's not for you.
Lifetime Updates.
We'll assume all of the risk! Use Forex Superme Robot for 60 days, and we'll promptly refund your investment if you decide it's not for you.
Valuable bonus ($97).
Plus, you'll also get access to our valuable bonus videos and materials that can help you to trade like a pro in no time.
[ Click Here To Start Your 60-Day Risk-Free Test Drive ]
Some people ask me why I want to share this Robot if it is so successful.
The answer is very simple : As long as my profits from trading which I am quite happy with are not affected I don't mind other people using it.
Not only I can make additional "bonus" from the sales of this very profitable Robot or doing "Money Management" for some chosen investors, but I can help other fellow traders to make money and change their lives.
Not only me, but I guess everybody wants to make more money, no matter how much you already have, same as banks and securities company. The more you have, the more you want, right?
First of all, I want to sell only a limited number of the Robots (250 items), so no harm is done to me or other people who already bought it. Besides, there are over 150-250, maybe even 350 brokers with MT4 platform worldwide, and I am physically not able to check all of them and set up accounts in those where the Robot works perfectly.
I make from $500 to $4,000 a day on a few accounts at a few different brokers and I am quite happy with my winnings and try to stay modest and keep a low profile. Now I can finally pursue my hobbies, travel around Asia and spend more time with my girl-friend.
I am really very happy that I started trading Forex and didn't give up after the first year when I lost almost all savings of my life. Thanks to my persistence, hard work and constant observation of the markets I could create this and other profitable systems and I don't have to trade manually any more and spend my days and nights in front of the computer screen like I used to do before.
I want you to be completely satisfied with Forex Supreme Robot. I don't want you to feel like you are stuck. That's why I'm giving you an unconditional 60 day money back guarantee.
That means if, for any reason you are unhappy with Forex Supreme Robot just let me know, and I'll return every penny you paid to me, guaranteed.
This is a risk free offer. Download Forex Supreme Robot, try it on a demo account or live account of your choosing. We stand by our money back guarantee, so if you decide it's not for you, don't sweat it we will refund you 100% of what you paid. We won't force you to stick with us if it's not for you.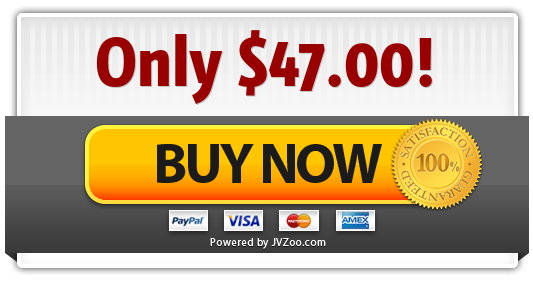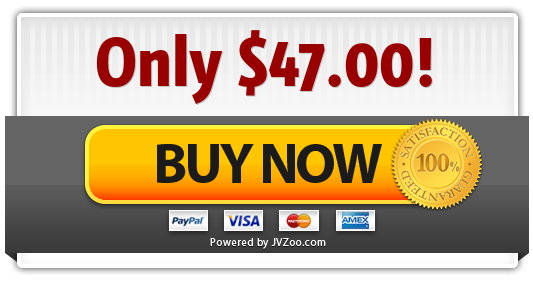 With the "FOREX SUPREME ROBOT" you can also succeed and your life will never be the same.
I understand that I will be instantly downloading the entire Forex Supreme Robot system and be ready to start making money within minutes for just $47!
As I am taking action today I am aware that I will be part of a small and exclusive group of trading elite and will receive unlimited support and guidance 24 hours-a-day, 7 days-a-week.
>>> Download Forex Supreme Robot right now for $47 <<<
When I choose to invest in Forex Supreme Robot right now I understand I will be getting everything: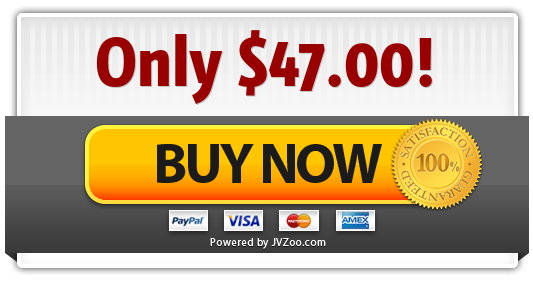 Important: Your order is placed safely via JVZOO 256-bit secure server and you will be directed to the download page straight after payment - even if it's 2 a.m.!
Enjoy your trading and great profits with the "FOREX SUPREME ROBOT"!
P.S. This system gives you everything you need to make big money trading Forex from home. In fact, you could easily make 10, 50 even 100 times the purchase price on your very first trade!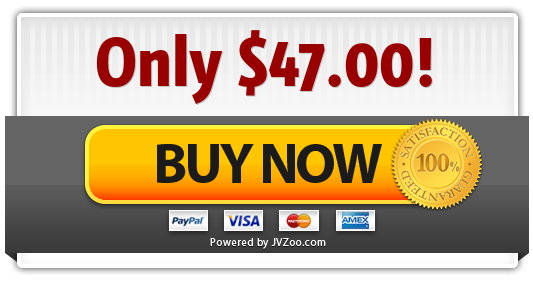 P.P.S. Remember the special promotional offer is only available to the first 147 who order. Receive Forex Supreme Robot for just $47 before it is too late!
P.P.P.S Also remember, that you are making this purchase at absolutely no risk. So grab this special price while you can! If Forex Supreme Robot isn't everything you were expecting, simply notify me within 60 days and I will refund your money immediately.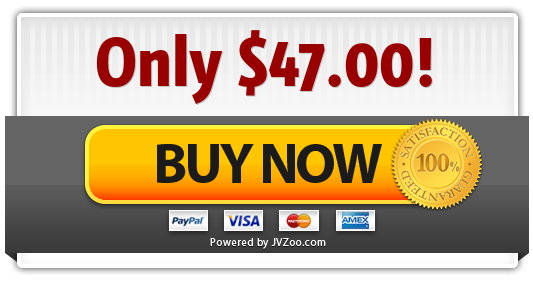 Please contact us at support@forexsupremerobot.com